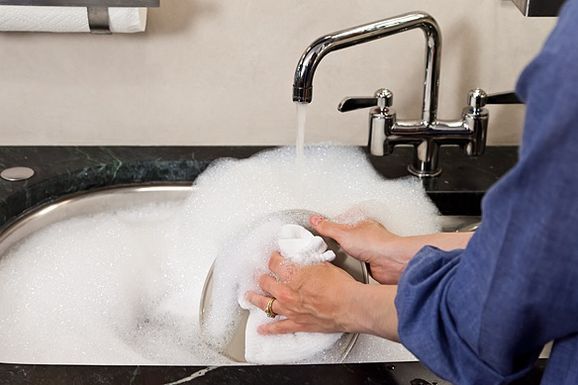 "So here's what I want you to do, God helping you: Take your everyday, ordinary life—your sleeping, eating, going-to-work, and walking-around life—and place it before God as an offering." 
Romans 12:1, The Message
I was twenty years old when I married. I knew I loved my husband and God, but I was barely scratching the surface in terms of knowing who I really was. Like many young adults, my twenties were growing years. Suddenly, I was figuring out how to manage a household, to work a full-time job, to grocery shop and budget, to be a wife, a daughter-in-law, an eventual mother, and, oh yes, to grow closer to God too. I wanted more than weekly church services and a smattering of Bible reading and prayer in my life. But something was missing. Growing my spiritual life felt like another item to check off my to-do list. Daily devotions—check. Attend church—check. Bring snack to small group—check. Then there was the rest of my life. The part of me that worked a full-time job, navigated married life, and cooked dinner each night. Was this how "grown-up" faith looked? Did I need to adjust my expectations?
While living in Illinois, married less than five years, my mom handed me a copy of Edith Schaeffer's (the wife of the late Francis Schaeffer) The Hidden Art of Homemaking. "You will enjoy reading this," she said. She was right. "Hidden art"—art which is found in the minor [ordinary] areas of life—resonated deeply with me. Edith published the book in 1971. By the time I read it in the mid 1990s some parts were dated and even a bit quaint, but that didn't deter from hearing her message. "Encountering God in my everyday life can begin at home? You mean stopping to notice a flower and appreciating its beauty can be an act of worship? This was new territory for me. Edith seamlessly integrated her faith into all areas of her life and this delighted me. She wrote about eating, gardening, walking, cooking, talking, and God all in the same mix. I loved it! Edith's writings gave me the permission I needed to think differently about my relationship with God and the ordinary. I began to read others—Kathleen Norris, Wendell Berry, Eugene Peterson, and Dennis and Margie Haack—and engage in conversations with those who were living lives that integrated their everyday routines with their faith.
Suddenly, I had a new lens for encountering God—my everyday life. Growing my faith wasn't limited to Sunday worship services or personal quiet times. Pursuing God can happen while reading good literature and seeing truth, beauty, and goodness on the pages of my latest read, or sharing a meal around the table with friends or students, or making homemade pizza with my family on Friday nights. This pursuit of God in the ordinary moments of life broke the stifling divide of sacred versus secular. All of life belongs to God—He is Lord of all.
You can read more about pursuing God at www.highcalling.org. Check out what other thoughtful writers have to say about this topic.